for Fall 2021 we will have at least 3 days of online classes ( Tuesday, Wednesday, Thursday)
and we will have live lessons at our studios  at Fair Lawn, Livingston and on Upper West side of Manhattan
All classes information and registration now available through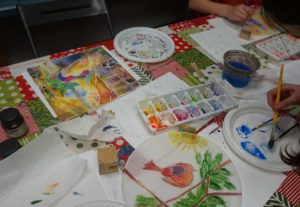 Live studio classes at Fair Lawn- Wednesdays
Live studio classes at Do-Re-Mi/ Livingston, NJ- Tuesdays and Thursdays
https://artstudio5005.com/schedule/livingston/
Live studio classes on Upper West Side  (165 West 86th street)
we are registering now for Mondays.
please check out at our registration site
https://metforkids.ticketleap.com/uws21/
*******
Payments could be made as cash,
checks to Upper West Art
or  paypal to artstudio5005@gmail.com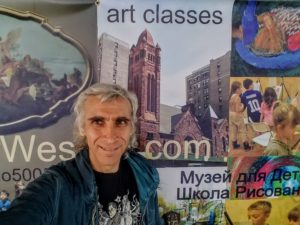 **********

*******
Art Summer Camp
8 weeks of June- August Day camp @ Fair Lawn, NJ
Interested? let us know early!
*********
 
Museum Tours

for Russian speaking children, teens and adults private and groups!

We offer private guided museum tours in NYC on Sundays and Saturdays.
Email us for our next available tour / or order a private tour for a family or event!
more info at