Elena Kruchkova
Owner and Art teacher, illustrator.
Elena Kruchkova and Boris Kuznetsov 
A wife and a husband team,  studied Art in Mukhina Art Academy (St Petersburg, Russia) and in the School of Visual Arts  SVA (NYC). They teach art in their studio (Rockland County, NY), work as art teachers in Carmel Academy (Greenwich, CT), All Bright Center (Fair Lawn, NJ), Do-Re-Mi School of Music and Arts, (Livingston, NJ), Kids Unlimited, (Wayne, NJ) YMCA of NJ, etc. They also do private and group tours in different museums around NYC (MetforKids program), run summer art camp,  create different art activities and installations at different art festivals and cultural events, including Burning Man, Jetlag fest, Echo Fest, Tangle Fest etc
Besides teaching art, Elena and Boris both are freelance artists, specializing in paintings, murals, illustration & batik and fine restoration of paintings, fine art and antiques.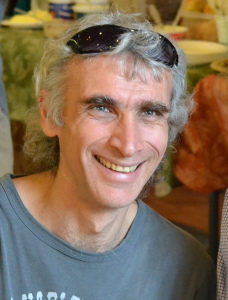 Boris Kuznetsov
Owner and Art teacher, educator, museum guide
"-We teach children and adults how to broaden their imagination and creativity in art through a variety of techniques and media. We believe that everyone has a talent that can be nourished and revealed. During our classes, we encourage our students to follow their own creative process, not follow step-by-step instruction. Our goal is to bring more art and joy into the world!"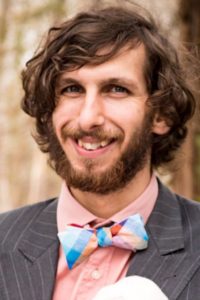 Sasha Kuznetsov
Art Teacher
I am a New York-based visual artist and art teacher with a degree in Fine Arts (The Cooper Union). English and Russian are both my mother tongues, and I offer art lessons in either one
Dasha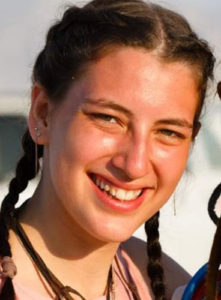 Kuznetsov a third generation artist, raised in New York. Dasha has been teaching art classes at ART STUDIO 5005 since 2013. She is also a freelance artist and performer. Growing up in a family of artists gave
Dasha the opportunity to try herself in many different fields of art, her primary medias are acrylics, henna, pencil, pen, body painting, silk painting and oil painting.
(art (mostly henna) Instagram: hennamade_dasha)
Dasha has been working at Art Studio 5005 summer art camp, teaching art classes; with the MET FOR KIDS museum tours for many years, and has experience in all sort of events and programs provided by the studio. She manages her own group lessons @ Livingston and Wayne, NJ locations
******
Have questions?
call us at 914-772-6919
or email:  EMAIL / CALL