Elena Kruchkova
Owner and teacher
Elena Kruchkova and Boris Kuznetsov
A wife and a husband team,  studied Art in Mukhina Art Academy (St Petersburg, Russia) and in the School of Visual Arts (NYC). They teach art in their studio (Rockland County, NY), work as art teachers in Carmel Academy (Greenwich, CT), All Bright Center (Fair Lawn, NJ), Do-Re-Mi School of Music and Arts, (Livingston, NJ), Kids Unlimited, (Wayne, NJ) etc. They also do group tours in different museums (Met4Kids program), run summer art camps, create different art activities and installations at festivals and cultural events.
Besides teaching art, Elena and Boris both are freelance artists, specializing in paintings, murals, illustration & batik and restoration of paintings and other works of art and antiques.
Boris Kuznetsov
Owner and teacher
Elena Kruchkova and Boris Kuznetsov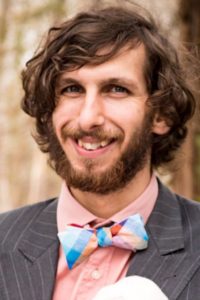 Sasha Kuznetsov
Teacher
I am a New York-based visual artist and art teacher with a degree in Fine Arts (The Cooper Union). English and Russian are both my mother tongues, and I offer art lessons in either one
Have questions?
call us at 914-772-6919
or email:  EMAIL / CALL